We know most of you have already heard of Wisestamp. (Or we hope you have!) If not, Wisestamp is a freemium Gmail HTML signature app that works on Chrome and Firefox.
What we've noticed though is that a lot of people don't seem to understand the sales power behind something as simple as an email signature app. Recently, we had an in-office discussion about the best way to connect online with sales prospects and we kept coming back to – you guessed it – Wisestamp.
Other than being a really easy-to-use app to create a colorful, vivid HTML signature to make all your emails look better, Wisestamp has other features we just love to use to introduce ourselves to customers, colleagues, and prospects. Here are the upsides:
The social factor
In today's day and age, if you're not social, then you may as well not be online at all. Especially when it comes to sales. Wisestamp lets you connect your social profiles and add them to your signature in just a couple of steps.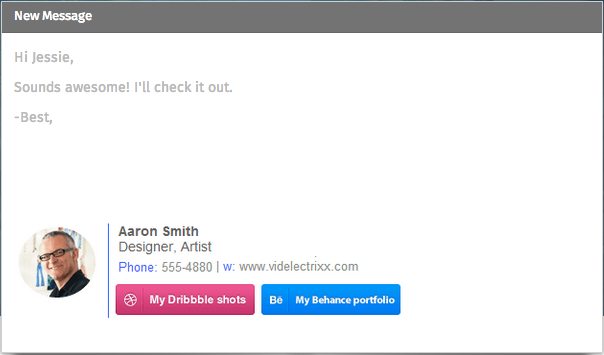 Of course you get to choose which social network profiles you want to make available to the people you work with (and you can also make your latest tweets or latest Facebook fan page updates visible in your signature), but connecting at least a couple of your social media profiles immediately makes you more available to people you communicate with via email and adds that personal touch we're all looking for in the online world. This is where the social factor helps build the trust factor.
Uniform (but not boring) signatures
You want everyone in your company to have a uniform, recognizable email signature. You DON'T want everyone in your company to have the same, exact, sterile email signature. Wisestamp hits that golden in-between spot that you should be going for.
Pop in your logo, have your employees use a standardizes true-type font, choose a template (both free and paid are available) for company-wide purposes, then let everyone choose their own add-ons and personalize their signature just a bit.
If you're using your logo or images in the signature, which is highly recommended, Wisestamp also lets you either upload an image to be used in the signature or link to a public image from the Web, like one directly from your company website.
We recommend the latter, for faster download when people receive and open your emails. But have fun with it first, figure out what's best for you and your team. So here are the downside(s):While Wisestamp has been around for a while, is incredibly easy to set up, and brings life to your emails by adding color and social buttons – it does have its flaws.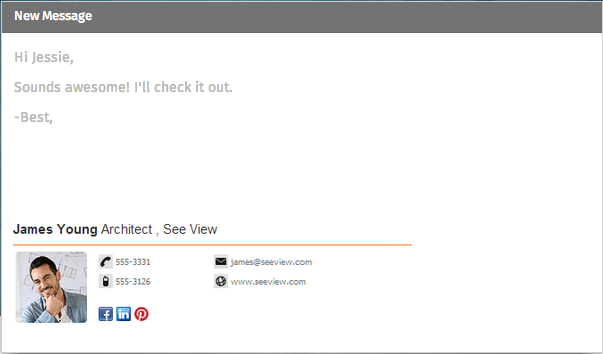 Whether or not those flaws have major impact on users, depends on the line of business you're in and the type of user you are. But this is what you should know about the app before you decide whether it's right for you:
Zero sync
Although you have the option of creating at least two (free) or several (premium) different signatures, each signature you create is attached to and available for use only in that one browser on the device you downloaded and set it up on.
To clarify, if you download and set up Wisestamp in Google Chrome on your office computer, you can only use it when you log into (any) Gmail account there.
If you want to use it in Firefox on that same computer or a browser on any of your other computers, you have to download and set up the extension on all of those individually. No syncing whatsoever.
No mobile either
Yeah, we're not kidding. While Wisestamp has announced that they are working on making the extension available for Gmail mobile apps and you can sign up to be updated on their website as soon soon as they do that, it's not available at all on smartphones for now.
Gmail's own mobile app allows you to create and insert a simple text signature, but that can look understated, to say the least, if your previous email came with a vivid, information-filled Wisestamp signature.
Until Wisestamp steps up to the mobile plate, we recommend adding a simple "disclaimer" to your mobile text signature reminding recipients that the email was sent from your smartphone.
Also, we've signed up for Wisestamp's alerts and we'll let you know as soon as they go mobile. Soon, we hope!
Subscribe to Get More Reviews