As more employees are adapting to a remote work culture, technology and digital tools are becoming extremely popular for communication, organization and project completion. Platforms that enable employees to connect with one another regardless of location is an essential component of a successful remote-driven team business.
As many remote employees could use online to-do lists, calendars and time tracking for their work responsibilities, these can also be utilized during out-of-work hours for daily organization in your personal life.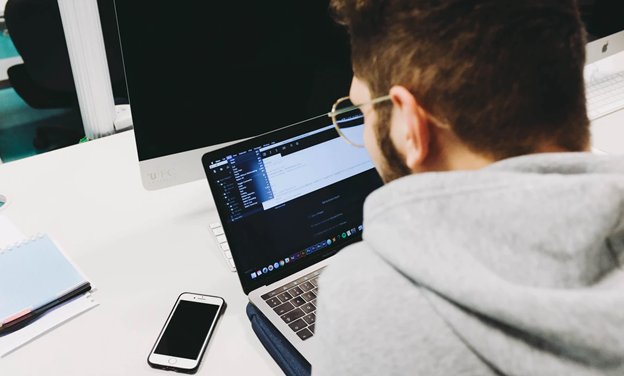 Here are a variety of digital tools that can help you remain productive during and outside of work hours:
Online Calendars
One way you can remain organized with your plans during and outside of work is through using a calendar that is both desktop and mobile compatible, like Google Calendar or Cozi. Creating a to-do list on your mobile screen gives you the ability to monitor your tasks at home, and while your running errands or on the go. The way you organize your calendar is completely up to you, but should be based on the type of plans and to-do's you have. Through labels, color and font, you can customize your calendar so each task is associated with a category, and depending on how busy your work or personal schedules are, using color can make it more visually appealing. If you're someone who likes to keep their to-do list simple, write a few little reminders on a desktop sticky note to ensure you're staying on top of your main checklist.
Video Conferencing Platform
Video chats and meetings are an easy way for you to communicate with coworkers, friends and family. As a remote employee, weekly team meetings are an essential factor in team collaboration and productivity. The more you check in with your team, the more aware they'll be of weekly updates and how they're associated with the tasks you need to complete. One of the key ways to maintain communication is through online video conferencing platforms. Using a software that allows you to both chat and call co-workers will ensure that you and your team can remain on task by allowing them to have any of their questions answered quickly.
In your personal life, video conferencing can be used to catch up with friends, virtually communicate with a significant other, or even to talk with family if you don't live close by. These conversations are just as, or if not more important, than work associated meetings. While remote, it's imperative to check in on the people who you are closest with. Once simple call can lead to a great chat about future plans, and a little positivity to get through the week.
Money Management App
Whether you're a remote working parent, a newly graduated young professional or someone who has bounced around different jobs within their career journey, money management is never something you should avoid. How you adjust your budget and handle your paychecks can have a significant impact on the way you structure your day-to-day life. If you spend too much, it can take away from your ability to make obligatory bill payments on time, and if you don't restructure your savings plan, new payments won't be allocated for in a way that is manageable. To ensure you're consistently on the right track towards financial prosperity, utilize financial tools to help you oversee your bank account and budget with the touch of a button; including both the professional and personal money you earn. If you're facing a financial challenge or coming out of a life situation that's caused you to step back and reevaluate your budget, look into resources and services that allow you to have a second chance at banking. That way, you'll restart your financial journey at ease, simply contribute to your savings automatically over-time and refocus your energy back on your career and more productive work days.
Use a Project Management Tool
Much like using a calendar to keep track of your daily schedule, another great digital tool is related to project management and staying on top of deadlines. Online services allow you to not only schedule out what you need to do for the week, but also what you need to complete on a quarterly basis. Many project management tools, like Hive, let you share projects or assignments with your co-workers too, which can help all remote workers efficiently keep track of their assignments. Having an additional way to check off your list of to-do's will also help you control stress!
If you own a side business or manage a side hustle, project management tools can come in clutch! For each step in the process of building your business, you can assign yourself projects to complete that will help you get to a better place regarding the prosperity of your additional work engagements. As for other instances where you might need to properly manage your time, this tool can assist you over a smartphone as well through downloading an app that you can access at any time.
Finding the right tools to help you stay productive is essential to working in a remote environment. Making sure that you are able to have virtual meetings, a set schedule and maintain outside stressors are all great places to begin.