Free
Unlimited tasks
Unlimited TO-DO Lists
Free features
Most popular
Startup
Unlimited tasks
Unlimited TO-DO Lists
Startup features
14 days free trial
Premium
Unlimited tasks
Unlimited TO-DO Lists
Premium features
14 days free trial
Enterprise
Give us a call
1-415-800-3226
Unlimited everything
Custom integrations
Custom infrastructure
14 days free trial
&nbsp
Free
Startup
Premium
Enterprise
Task Management

Add a task in a matter of seconds. Organize your daily routine easily.

Real Time Notifications

Receive updates about the project progress or task comments in real time. No more useless emails!

Reminders

Set reminders and get notified when something needs to be done. Reminders are saved in Google Calendar as events.

Google Drive Integration

Upload and share documents into tasks from your Google Drive.

Custom Task Statuses

Organize your workflow to fit your needs. Add as many statuses as you need (Open, Doing, Done, Ideas, For Later etc.).

Tags

Use tags to group similar tasks and make it easy to find them.

Add Email As A Task

Create tasks from emails with a single click.

Card & List View

View tasks in Card View (Kanban) or in a regular list view.

In-app Support

Contact Support directly from the application inside Gmail.

Slack Integration

Add and manage tasks directly from Slack.

Zapier Integration

Integrate Yanado with more than 700 applications with Zapier.

Team Collaboration

Share tasks with your team, track progress and collaborate with your teammates.

&nbsp
Remove Email Signature

Option to remove the "This email is a task in Yanado" from emails.

&nbsp
Task Templates

Task templates will make it possible for you to re-use all tasks that you most commonly create or that are repeatable from time to time.

&nbsp
List Templates

Easily copy existing list with all statuses, tags and task templates into a new one for a great new project head start.

&nbsp
Add Multiple Emails to a Task

Add more than one email thread to a task.

&nbsp
Export in CSV

Export entire lists into CSV format for custom reporting.

&nbsp
Team Management

Transfer list ownership and easier team management.

&nbsp
&nbsp
Delegated Gmail Accounts

Each delegated Gmail account can have its own account in Yanado.

&nbsp
&nbsp
Custom Automated Workflows*

Automate your business processes. Create workflow diagram and progress through your business process automatically.

&nbsp
&nbsp
Free Guest Users*

If you have more than 5 users, users without company email address are free.

&nbsp
&nbsp
Project Management Specialist*

Our Project Management Specialist will suggest the best methodology per your needs.

&nbsp
&nbsp
Reports

Easily visualize individual and team performance in a given period of time.

&nbsp
&nbsp
Custom Fields

Add custom fields to adjust Yanado to your business processes.

&nbsp
&nbsp
Dedicated Support

You will always have a dedicated person as your Support specialist. We value the importance of human to human communication above all.

&nbsp
&nbsp
&nbsp
Phone Support

If you have an urgent problem or request, just pick up your phone and give us a call.

&nbsp
&nbsp
&nbsp
Custom Integrations*

Do you have an ERP, CRM or some other system in your company? Tell us and we will be happy to integrate Yanado with it.

&nbsp
&nbsp
&nbsp
Enterprise SLA*

You need more than 95% uptime? Do you need responses in less than 24h? Custom SLA will provide it.

&nbsp
&nbsp
&nbsp

* Available for annual contracts only.
---
Few Words From Happy Users
As a productivity junkie, I've probably tested every task management system that exists. Yanado is one of the best systems I've ever used. Yanado makes it so easy to quickly process emails that the bulk of my time can be spent in the "doing" of real work without the baggage of living in email. Plus with its clean integration with Google Docs, having all reference material associated with any given task or project is a breeze.
Anthony Gold
Chairman - Healthy Humans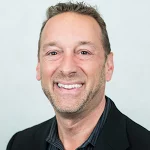 I've used a ton of top rated task managers that attempt to convert gmail into tasks and make it easier to manage email overload. Most a nice and clever, but Yanado is by far the best. I don't have to login to a separate program to see my tasks. It's integrated into gmail, yet it stays out of the way too. A perfect blend. Great job Ivan and team!
Terry Karges
Branch Manager at First Team Real Estate

Yanado does perfectly fit in my ( business ) workflow. It is well crafted, nicely designed and intuitively to be used. It offers 2 perspectives for approaching tasks and many more features. The Yanado team does respond very timely without exceptions and is open for feedback and enhancement requests — hat off to that.
Stefano F. Rausch
Commerzbank AG - Representative Office Johannesburg RSA

I love, Love, this app! It is the best we have tried. We have tried many apps in productivity category before finding Yanado and none came close to what this app offers. If you are looking to improve you company's productivity, organization, and using Gmail, this app is the must have and stay on top of all your interactions with clients and your team. I recommend "YANADO" very highly. The support they offer for the app is the best of the best. Thank you Yanado, for all the work you do to make our lives easier. Keep Rocking!
Mariko Hayashi-Hall
CEO - Brilliant Solutions Group, Inc.

Having tried most Gmail integration apps, settled with this one for its amazing set of features, usability and customer service unseen before. Plus, there's a browser version only, as well as a neat Android app that made Yanado an essential part of organising my daily life. Keep rocking, guys!
Viktor Mastoridis
Head of Music at Dwight School London

Lovin' being able to organize all my tasks in my companies #GoogleApp with Yanado. Elegant, powerful and not hard on the eyes!
Mark Unrau
Front Range Films

Yanado has brought our efficiency to a whole new level. We have been through several task managers and they always fall short in one area or another. Yanado is the first to cover all bases and it's focus is on what truly matters. With the support being top notch and always seeking ways to improve, one would be hard pressed to find another task management app that would compare.
Laura Miller
Owner/Creative Director at NathanTylor Design

---
Frequently Asked Questions
Is Yanado free for a single user?
Yes! As long as you're working alone in Yanado and you don't need any of the Startup and Premium features, you can use Yanado free of charge.
How does the 30-day money-back guarantee work?
If you're not happy with your account and would like your money back, just contact us within the first 30 days and we'll gladly refund your money. Refunds can not be issued after your initial 30 days of use and we don't prorate for partial months. Money back guarantee is only applicable on monthly contracts.
What types of payment do we accept?
We accept Paypal and most credit and debit cards, including Visa, Mastercard, Discover/Diners (EUR, GBP, and USD only), Maestro and JCB. The Annual Package also includes the option to pay by wire transfer (we can invoice you per your request).
What happens when free trial ends?
If you need any of the features from the Startup or Premium plans you should upgrade your account accordingly. Otherwise you will be automatically set on FREE plan which you can continue using as long as it works for you.
It's not about technology. It's about people. We will provide the best solution for your team to find it's balance.